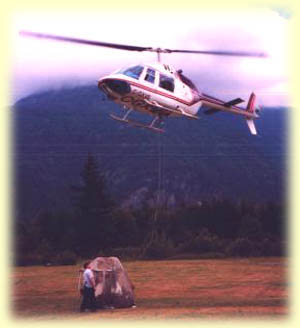 Fandrich powerrakes collect cones with minimum damage to trees by using a Honda engine to power rotors.
Flexible fingers on the rotors strip the cones from the branches while leaving the tree intact.
Powerrakes are best suited for Douglas fir, spruce and larch cones.
Cones are collected in two baskets that are tripped by the ground crew to dump the load.
Fandrich powerrakes weigh about 365 pounds.